Speaker
Hamel Soni
head of automotive UK, Google
Hamel currently leads the automotive vertical at Google where he has been working for over four years. Hamel has particular passion for understanding the impact technology and data is having in the way consumers interact with brands, businesses and organisations. Prior to Google, Hamel has over 11 years of media and tech experience including time at ITV and Microsoft.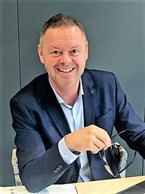 Speaker
Martin Sewell
Managing Director, Rockar

Speaker
Tom Callow
director of communication and strategy, Chargemaster
Tom has worked in the automotive sector for the past nine years in a number of communications roles. Tom's knowledge of electric vehicles extends to products and technologies, as well as key stakeholders and issues, and he formerly chaired the SMMT's Electric Vehicle group. Tom's responsibilities at Chargemaster include raising the profile of the business among its stakeholders, including the media, car manufacturers, government, energy providers and leasing companies, as well as monitoring the evolving dynamics of the market, to help inform the company's strategy.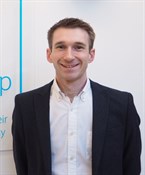 Speaker
Jason Turner
head of franchise development, Barclays Partner Finance
Jason Turner has over 10 years' experience in a variety of areas of point of sale finance. Beginning his career with Barclays Partner Finance (BPF) motor team covering an area in the Midlands before progressing into the retail sector. There he was responsible for strategic new business with a focus on the rollout of new technology, integrations and creating an ecosystem between various business units within Barclays. After a brief spell in Barclaycard he is now responsible for technology partner relationships and heads up the future strategy for BPF motor sales. Jason believes that generating good customer outcomes and utilisation of technology during a customer journey should not become a burden. Customers and dealers should be able to interact in a way which fits their lifestyle or business strategy, technology should make that easier.

Speaker
Karen Hilton
Commercial Director, carwow