Speaker
Ben Gault
Industry Manager, Automotive, Google
Ben has been working with automotive manufacturers and their retail partners in the UK for five years. Primary to this role, he has been helping the industry understand the impact technology is having on the way consumers interact and buy from brands and how automotive businesses need to start to apply data driven marketing practices to meet customer expectations. Prior to Google, Ben started his career at Haymarket Media and then worked in digital teams at corporations like Sky, and before joining Google, tech start up enterprises.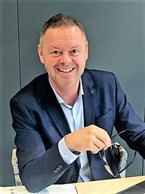 Speaker
Martin Sewell
Managing Director, Rockar
Martin is an accomplished motor industry professional with a diverse range of experience from a 30- year career spent with OEM manufacturers, PLC and privately owned retailer groups, in national, regional and director roles. Martin has a track record of developing strategy to deliver strong financial performance, alongside high levels of customer satisfaction, in both premium volume and the luxury sports sectors of the market. Business turnaround and change management are core strengths and with a keen focus on changing the motor industry, from developing the Volkswagen Retail Experience for the OEM in the late 90s to working on the early Rockar strategy with Simon Dixon in 2011. Martin previously worked with Rockar's founder, Simon Dixon, when Dixon Motors was ranked as the third largest car retailer in the UK. Martin joined Rockar in May 2017, as managing director, to be part of driving Rockar's vision forward into the future.

Speaker
Justin Benson
head of automotive UK, KPMG
Justin Benson is the head of automotive for KPMG in the UK as well as leading the firm's Brexit response in the industrial manufacturing sector. Specifically, he is client lead for auto OEMs and works closely with the automotive industry and supply chain to determine responses to the disruption from new drive train technology and autonomous vehicles.
Justin has worked in the automotive sector for over a decade, leading on some of KPMG's largest automotive related clients. He has experience of a wide range of projects, such as supply chain optimisation, information technology, indirect and corporate (such as R&D) tax, mergers and acquisitions, as well as risk and compliance management.
Justin is an engineer by background, originally designing and manufacturing tools and equipment for the engineering sector; and, prior to working with KPMG, running a US investment company's engineering services business in the UK. Since joining KPMG Justin's focus has always been working with organisations in automotive and engineering/manufacturing sectors.

Speaker
Tom Callow
director of communication and strategy, Chargemaster
Tom has worked in the automotive sector for the past nine years in a number of communications roles. Tom's knowledge of electric vehicles extends to products and technologies, as well as key stakeholders and issues, and he formerly chaired the SMMT's Electric Vehicle group. Tom's responsibilities at Chargemaster include raising the profile of the business among its stakeholders, including the media, car manufacturers, government, energy providers and leasing companies, as well as monitoring the evolving dynamics of the market, to help inform the company's strategy.

Speaker
Gary Smith
managing director, Optimising IT
Gary Smith, managing director, Optimising IT
An IT director with over 25 years' experience in the sector, Gary has formed and led high performing teams in a broad range of areas within IT delivering practical strategies which have resulted in significant returns and cost benefits for each organisation. With expertise in strategic planning, Gary has experience working within enterprise size and SME sized businesses including providing a holistic automotive IT strategy for both enterprise size and mid-size motor groups. He founded Optimising IT because he wanted to change the way IT services are delivered and on a daily basis he works with customers to map out their IT strategies.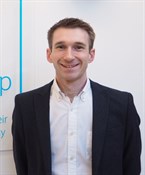 Speaker
Jason Turner
head of franchise development, Barclays Partner Finance
Jason Turner has over 10 years' experience in a variety of areas of point of sale finance. Beginning his career with Barclays Partner Finance (BPF) motor team covering an area in the Midlands before progressing into the retail sector. There he was responsible for strategic new business with a focus on the rollout of new technology, integrations and creating an ecosystem between various business units within Barclays. After a brief spell in Barclaycard he is now responsible for technology partner relationships and heads up the future strategy for BPF motor sales. Jason believes that generating good customer outcomes and utilisation of technology during a customer journey should not become a burden. Customers and dealers should be able to interact in a way which fits their lifestyle or business strategy, technology should make that easier.

Speaker
Karen Hilton
Commercial Director, carwow
In her current role as Commercial Director at carwow, and previously at Volkswagen Group UK, Karen has spent the last eleven years understanding the modern car buyer - who they are, what they're looking for, and how they want to buy a car. Karen was an integral part of the team that launched Blended Retailing at Volkswagen and is now responsible for the expansion of carwow's Sales Operations across Europe.
1.5 million people have signed up to carwow in the last 12 months, giving carwow an unrivalled cross-brand view of consumer buying behaviour. Karen's retail experience both in the field and on the sales floor enable her to tease out nuanced learnings as well as wider trends from their online behaviour. What drives her now is helping dealers to capitalise on carwow's learnings to evolve their operations to make the most of the opportunity that online buyers represent.
She'll share the key trends that carwow have observed in the last 12 months along with some top tips for dealers unsure how to best set themselves up to serve the new style of carwow buyer.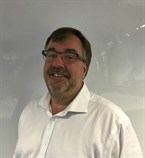 Workshop speaker
Andrew Heywood
head of performace management, Modix

Workshop speaker
Chris Penny
Franchise Brand Director, AutoTrader
Chris joined Auto Trader in 2011 following a career in the motor trade spanning retail sales, asset finance and leasing. As Franchise Brand Director, Chris is responsible for the growth and success of 3,500 franchise forecourts. Chris and his team research behaviours of Auto Trader users to find the key trends that will help retailers to continue to thrive in an increasingly competitive landscape. When not sharing the latest insight with retailers, Chris leads Auto Trader's 'customer discovery' programme where he invites retailers into Auto Trader's offices to help shape the future of the company's products and services.

Workshop speaker
Martin Dew
operations director, Autoweb Design