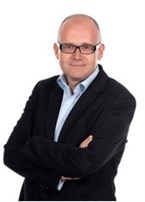 Moderator
Pete Morris
Conference Moderator,

Speaker
Hedley Aylott
Chief Executive Officer and Co-founder, Summit
Prior to co-founding the award winning Summit group of companies, which counts Rockar as one of its clients, established in 1995, Aylott graduated in engineering from Nottingham University and trained as a professional composer in Manchester before releasing the first-ever record from a British prison in 1995. He went on to establish Summit Arts, a charitable arts organisation specialising in music, drama, film and digital media and in 2000, Aylott was nominated for a Creative Briton award for his work in developing arts in prisons. In the same year, he co-founded Summit to better develop Summit's creative ideas and strategy through the Internet, and to give retailers a competitive advantage online. Insider Media listed Aylott as one of Yorkshire's top 'Under 42' young entrepreneurs – the ones to watch, in 2008.

Speaker
Karen Hilton
Head of Sales Operations, carwow
In her current role as Head of Sales Operations at carwow, and previously at Volkswagen UK, Karen has spent the last eight years learning about the modern car buyer - who they are, what they're
looking for, and how they want to buy a car. Karen was an integral part of the team that launched Blended Retailing at Volkswagen and is now responsible for the expansion of carwow's Sales Operations in the UK.
1.2 million people have signed up to carwow in the last 12 months, giving carwow an unrivalled cross-brand view of consumer buying behaviour. Karen's retail experience both in the field and on the sales floor enable her to tease out nuanced learnings as well as wider trends from their online
behaviour. She'll discuss carwow's findings on seasonality, the effect of political events on consumer confidence and how to reach the various customer segments. She'll also share how loyal the car buyer is and
what matters most to a new generation of car buyers.

Speaker
Alex Brown
Head of Digital , Jardine Motors Group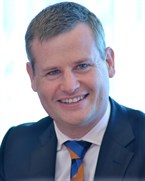 Speaker
John Leech
Partner, Head of Automotive Sector for KPMG in the UK.

John has spent 26 years advising UK automotive manufacturers their suppliers and franchised dealers. He has advised his clients on strategy including new powertrains, connected car, digital retail models and new materials. He has advised on many mergers and acquisitions, equity and debt offerings in both UK and US. He is also an audit partner for several larger automotive businesses.
He qualified as a Chartered Accountant and holds an undergraduate degree from Oxford University and an MBA.
lJohn has authored 4 joint studies with the SMMT into the Digitalisation of the UK Automotive Industry (November 2016), the UK economic impact of Connected and Automated Vehicles (March 2015), the UK Automotive Industry and the EU (April 2014) and 'Capturing Opportunity' analysing UK automotive supply chain investment opportunities (September 2012).
Invited to present a UK Automotive Strategy to Number 10 Policy Unit, the All-Party Parliamentary Motor Group, the Department for Business, Energy & Industrial Strategy and the Department for International Trade during October-December 2016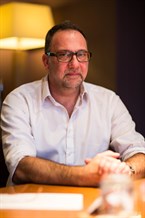 Speaker
Nick King
Insight Director, Auto Trader
Expert in digital media and marketing, possessing the experience to analyse and interpret trends in consumer adoption of technology and develop strategies for customer acquisition and retention through digital and traditional offline channels.
Nick joined Auto Trader in January 2007 as Business Intelligence and Market research Director. Responsible for analysis and insights within the myriad of reporting tools currently available for the internet. He built the retailer insight team at Auto Trader and regularly runs master classes, webinars and makes short films to evangelise about data, insight and marketing. He also speaks regularly at conferences round the world.
After graduating from Loughborough, Nick spent 3 years in advertising and planning at Dorlands and Lintas, 3 years as a rock star with Great Northern Electrics, ran a music production company, was a publisher on High-end HiFi magazines at Petersen/EMAP for 7 years and a Marketing Manager at Superscape for 3 years, helping to build the company from a start-up, to one of the top 3 Mobile content suppliers in the UK.
He then spent 4 years, as the Director of Research at Diffiniti / Carat Interactive, responsible for a team of researchers advising a range of Blue-chip clients (AOL, Auto Trader, Coco-Cola, Diageo, Disney, Kodak, Renault, Halifax, Aviva, and Orange) on the development of their marketing and communications strategies in the Digital arena. And from here, joined Auto Trader.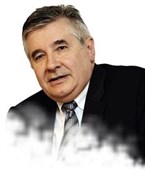 Moderator
Jim Saker
director of the , Centre for Automotive Management at Loughborough University's Business School
Professor Jim Saker is the Director of the Centre for Automotive Management and a long-standing Professor of Retail Management with a close working relationship with the automotive sector.
He has been involved with the automotive industry for more than 20 years and was a co-founder of the MIRA Business Unit in 1992. He is often found in the Automotive Industry Power 100, a listing of the top most influential people in the sector, and he is a member of the UK Government's Leadership and Management Panel.

Speaker
Penny Searles
CEO, SmartDriverClub
Penny Searles has over 20 years' experience in financial services and has worked in the mortgage and insurance industry in both the UK and Europe. Penny has held key positions with both UK banks and building societies, including HSBC and Lambeth, and in board positions supporting the sales, operational and compliance areas on the board of TML, part of the Kensington Group as chief operating officer. Penny has a wealth of knowledge in direct to consumer sales and marketing, in addition to having a strong operational background.
Penny joined Wunelli, the telematics solutions enabler for the insurance sector, in 2008 and became managing director in 2010, helping the company grow to become a leading innovator in the telematics arena working with 90% of UK insurers. Penny left the business in 2015, having overseen the acquisition by LexisNexisRisk Solutions. Penny launched Smartdriverclub in April 2016, the UK's first connected car service for used cars, offering motorists greater protection both on the road and when managing their car's running costs.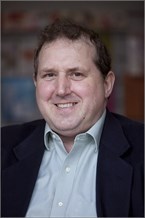 Speaker
Martin Hinckley
director of data protection, GO DPO EU Compliance Ltd
Martin Hickley is one of the foremost practitioners in data protection and privacy in Europe and is currently providing a GDPR subject matter expertise in the healthcare sector. An engineer by training, he's worked in data protection for over 25 years across a wide range of professional and industry sectors including the motor sector. Martin is an associate of Henley Business School and one of the key architects of the GDPR Transition Programme. He's co-author of 'Data Protection and Privacy Handbook' and the 'DPO Handbook', due to be published in 2018.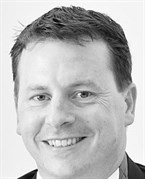 Speaker
Chris Poulsom
CRM director, Three60 CRM
Expert in automotive CRM, with 25 years' experience working in direct marketing, database management, contact centre and CRM. Working with blue chip clients such as Vodafone, Sainsbury's and BMW, Chris moved to work exclusively in the automotive industry in 2006. Becoming a key stakeholder in THREE60 CRM (formerly known as MDF Database Solutions), Chris has spent the last 11 years working with OEM's and dealer groups on key projects surrounding data and CRM.
THREE60 CRM deliver a world class approach to process improvement with a supporting CRM application. Focusing clients on long-term retention and profitability by offering a tailored approach to meet their specific needs, clients are loyal and enjoy a significant ROI.
Clients include VW Group, Vauxhall, Nissan, Honda, Jardine, Marshall Motor Group and Harwoods.

Speaker
Nick Gill
Chairman, Capgemini
Nick is Chairman of Capgemini's Global Automotive practice, and has over 25 years experience working with and for manufacturing companies around the globe. In this role, he is responsible for managing the global portfolio of clients across Automotive OEMs, Automotive Suppliers, and Dealerships. This responsibility includes client relationships, client satisfaction, and value realization related to the services Capgemini develops and implements with these organizations.
During his time in charge he has overseen a 50% growth in the practice's revenues, and helped set up automotive practices in Latin America and Asia, recruiting and training staff as well as leading initial projects.
Nick is the Capgemini spokesperson for the automotive sector, and is widely quoted in the press and is regularly on television. He has been the sponsor of Capgemini's CarsOnline annual study for ten years, and has published numerous reports on the automotive and general manufacturing industries.
Nick has over 25 years experience in IT and consulting, and has worked in product development, sales & marketing, and IT functions, and has vast experience leading large, global multifunctional transformation programmes. He has managed many large-scale business engagements including enterprise-wide MSS re-engineering, business transformation outsourcing, post merger integration, and global rollout programmes.
Nick has a 1st class honours degree in Mathematics from the University of London, and is married with two children. He has lived and worked in multiple locations around the world, but currently lives in the UK.

Workshop speaker
Jeremy Evans
Managing Director, Marketing Delivery
Jeremy Evans is an experienced and commercially-minded marketer with a passion for innovation and efficient working practices.
With a background in retail – operations, sales, merchandising and then store management – Jeremy moved into the motor trade in 2001 bringing a wealth of transferable skills and ideas with him.
Since then, he's gained a "both sides of the fence" view of the industry by working within two dealer groups and then in-house for Nissan, working on its Dealer Marketing Service.
In 2007, Jeremy established Marketing Delivery, using his experience and knowledge to provide an outsourced marketing department service to dealer groups. He now has a team of eight and has developed the unique and much sought-after business tool for the motor trade – SmartMail - a highly intelligent and cost effective eCRM package. Adding Social Media to the service in 2012 has extended the effectiveness of the SmartMail programme, with postal and Telemarketing services added this year to provide a complete dealer CRM solution.
Marketing Delivery is based in East Sussex and works with dealerships all over the country. Clients include The GK Group, Cambria Group, Swansway Group and Ancaster Group.

Workshop speaker
Martin Dew
head of digital , AutoWeb Design

Workshop speaker

Workshop speaker
Julian Wheway
head of products, Cox Automotive

Workshop speaker
Richard Buxton
Head of Unified Communications, Node4
Richard Buxton is the Head of Unified Communications at Node4, providing strategy, and innovation to develop the Node4 Collaboration portfolio, including: SIP trunking, Unified Communications, Contact Centre, and a whole host of related technologies. He also oversees the delivery of solutions, from pre-sales, deployment, to after-sales support.
He has over 17 years of experience within the Collaboration industry, including working at a Global Telecoms Manufacturer and leading UK Managed Service Provider. He is dedicated to helping businesses grow their capabilities and reach the next level of success by getting the very best out of their communications technology.
Workshop speaker
Charlie Roberts
Enterprise Business Manager, Reputation