Masterclasses
Tailoring the digital marketing budget for the modern consumer
Martin Dew, Head of Digital, Autoweb Design
With digital at the heart of the customer experience, consumers expect nothing less than a fully integrated approach making the customer journey complex, thus identifying the best areas to focus the marketing budget can be difficult. This masterclass explores the variety of digital marketing and advertising channels and how they connect and resonate with customers including linking websites and advertising for consumer journeys that result in leads. Attribution modelling, the science of assigning value to different marketing activities, is also explained.
What you will take-away from this session
- Review of some easy-to-implement methods of tracking the returns generated by different marketing channels
- Analysis of the different ways to assign value to website visitor acquisition channels in order to best manage your marketing budget
- Gain a wider understanding of how these channels interact as part of the customer journey
Online finance, the drive towards digital sales and compliance
James Tew, CEO, iVendi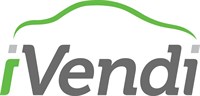 Consumers' appetite for online finance tools is growing unabated sees them practically pre-qualify themselves taking them much further along the purchase route before they visit the dealership. Inevitably, some car buyers will want to transact online although many more are likely to mix online research with on-site test drives and may return to the digital sphere to transact. This session draws on iVendi's wealth of data to highlight trends and behaviours and explores the role of online finance tools as a facilitator of FCA compliance regulations.
What you will take-away from this session:-
- How online finance is rapidly developing and evolving consumer expectations
- Why online finance tools are likely to keep the FCA happy
- What we can learn about car-buyers from their interactions with online finance tools and what they do next
Why online reputation matters and how to manage it
Charlie Roberts, Sales Director, Reputation.com
Consumers inevitably turn to search engines to find out their peers' views on practically everything before buying. Consumers are rarely satisfied

with the reviews on a company's website even if independence is guaranteed, instead turning to third party sites such as Google, Facebook and other major review sites. Keeping tabs on everything posted about one dealership seems impossible yet quick responses to criticisms or issues are essential if a reputation is to be maintained. This session highlights the pitfalls and discusses best practice for optimum online reputation management.
What you will take-away from this session:-
- Understand why consumers value reviews and information from third party websites
- How to keep tabs on who's saying what about your business and how to respond
- Learn how your business can benefit from third party website reviews
Technological innovation for the modern dealerships
Richard Buxton, Head of Unified Communications, Node4
In a fast-paced environment where one development is quickly replaced with another it can be difficult to keep up with the latest innovations. From the cloud to

unified communications, connectivity and colocation, today's technology advances are explained to help dealers grasp the fundamentals of technological jargon, its role in sales and aftersales, and the gains to be had that's accessible and meaningful. This session highlights the technology which supports the running of efficient and cost effective businesses whilst delivering enhanced customer experiences.
What you will take-away from this session:-
- A greater understanding of the technology available and what's on the horizon
- How technology can make a difference to processes and efficiencies
- How the right technology, used in the right way enhances the customer experience and when it can turn people off
Social Relationship Marketing (SRM) explained
Jeremy Evans, Managing Director, Marketing Delivery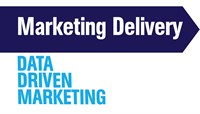 Discover how a mature social media strategy integrates with the wider marketing mix, this session explains Social Relationship Marketing or SRM. In a world where multi-channels are the norm, SRM marks a further development in the evolving field of eCRM, data management and the personal engagement consumers now expect. This session shows how SRM forms a vital link in an integrated customer communications strategy, drawing on social media's extensive reach and levels of engagement, how it can benefit your business and enhance the customer experience.
What you will take-away from this session:-
- Understand what is meant by a mature social media strategy and how it can deliver returns above and beyond investment
- How quality data ensures your presence on social media is maximised
- How social forms part of an integrated customer communications strategy and how to implement successful Social Relationship Marketing or SRM
How dealers can make the most of retail innovation
Cox Automotive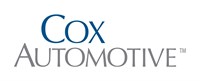 The traditional dealership retail model continues to absorb the latest digital trends and technological innovations, but keeping pace is complex and challenging. In order to maintain competitive edge, change is inevitable. This session explores the innovation in the retail sector and looks at how dealers can capitalise on it to benefit their business. With new retail platforms, technologies and business models, this masterclass considers some of the lessons dealers could take on board.
What you will take-away from this session:-
- How to adapt and embrace the latest retail innovation
- How to align your business with the consumer journey and expectations
- How to meet the different demands of individual customers both online and off-line
*Organisers reserve the right to change the programme and/or timings.